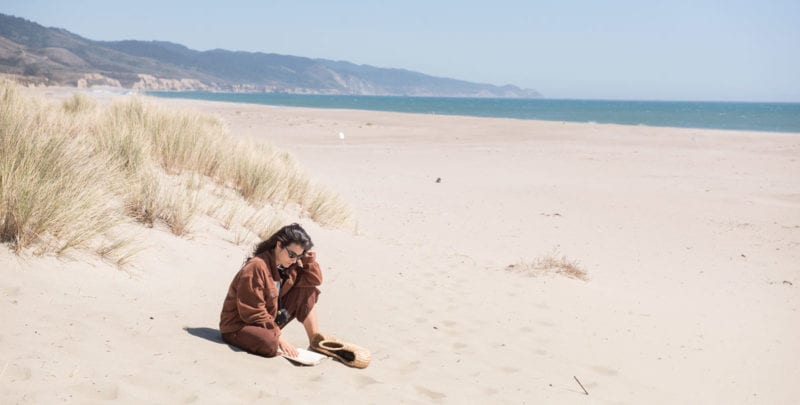 Discover the Top 10 Reasons to visit Point Reyes
Discover the Top 10 Reasons to visit Point Reyes.
Almost completely separated from the mainland, Point Reyes is a rugged and unspoiled peninsula filled with towering redwoods, sandy beaches, and breathtaking views. And it's only an hour from San Francisco.
This unspoiled sanctuary and the surrounding seashore is also great for close-to-the-city but worlds away adventuring, including charming towns and unrivaled vistas. Below, find our curated Top 10 on why you should visit Point Reyes now.
1. 70,000 Acres of Unspoiled Beauty
With over 150 miles of hiking trails throughout the Point Reyes National Seashore, you'll find a hike through every landscape and for every level. Hike the Tomales Trail for stunning 360 views, or the Alamere Falls trail to a magical waterfall if you have a full day.
2. The Oysters
You can't leave the area without trying the (ultra-fresh) oysters. Get barbeque variations at Hog Island Oyster Co.'s 'Boat Oyster Bar', or try one of their Shuck-Your-Own Picnic tables for a cool grill-your-own experience (make sure to make advance reservations). Nearby, California's oldest shellfish farm, Tomales Bay Oyster Company, is great for grabbing fresh oysters to-go for your own beachside feast—and the area institution Tony's is the place for a fried oyster po' boy.
3. The Cutest Little Town(s) Ever
With a handful of charming towns in the area, Point Reyes Station is the epitome of a quaint-meets-cool coastal town. Population 848, you'll find a small but vibrant collection of shops, including Toby's Feed Barn, which houses an art gallery, yoga studio and coffeeshop, plus an outdoor farmer's market on summer Saturdays.
4. Champagne-Style Honey Wine
Meet the world's hardest working bees at Heidrun Meadery. The oldest alcohol known to man, mead is a sparkling wine made from fermented honey with a champagne-like feel and floral finish.
5. Neon Plankton
On dark, moonless nights on Tomales Bay, you can see blooms of bioluminescent plankton. The best way to watch the in-water light show? Kayaking under the night sky on a Blue Waters Kayaking tour. Even better, when seals and night herons decide to join the fun.
6. The #INSTAWORTHY Views
Start with the most iconic viewpoint: the circa-1800s Point Reyes Lighthouse. Then make your way to the Cypress Tree Tunnel and the Point Reyes Shipwreck in Inverness, a picturesque bit of history preserved in time.
7. The Artisinal Food Scene
The culinary offerings in the Point Reyes area are as spectacular as the vistas. Get picnic supplies at Tomales Bay Foods, and set out for an afternoon at the bay. For tasting flights, it doesn't get better than Cowgirl Creamery's—try the shop's flight of award-winning cheeses like Red Hawk or Mt. Tam, and watch them being made. Bovine Bakery is just around the corner, and Sir and Star at the Olema and Olema House's own Due West feature sophisticated-meets-roadside takes on the local saloon.
8. Elephant Seals
Wintertime is the elephant seal pupping season (yes, it's as adorable as it sounds), and for gray-whale watching, go to Drakes Bay. The area is perfect for getting close to other creatures as well, with horseback riding at Limantour Beach (Five Brooks Stable can guide you) or elk viewing at Tule Elk Preserve at Tomales Point.
9. The Bohemian Vibe
From crystal shops to art galleries to the unique culinary scene, the towns in the area—Olema, Inverness, Marshall, Point Reyes Station—are the definition of coastal-bohemian style. These rural destinations are full of culture in the midst of stunning natural beauty.
10. The Bird Watching
Even if you're not a self-titled bird enthusiast, Point Reyes may just turn you into one. The varied and remote habitat offers some of the finest—and most populous—birds in the country, and notables like the Snowy Plovers and Northern Spotted Owls are some of the stars to be sighted.
Ready to visit? Book your Olema House Stay. And don't forget to read "What's Hot: Restaurants of West Marin," by Marin Magazine, to learn more about how Olema House's Due West is shaking things up on the West Coast.