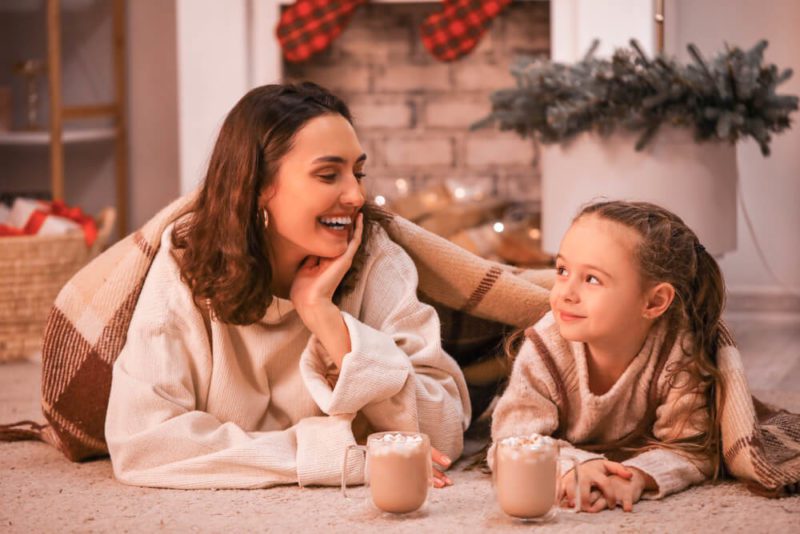 Plan Your Holiday Getaway to Cottages in Point Reyes
Every year, families across the country gather during the holidays to celebrate all the year has brought them. This year, make the holiday season even more memorable by staying at Olema House. The cottages at this Point Reyes hotel are the ideal place for everyone from families to couples looking to get away this season.
3 Reasons to Enjoy a Holiday Vacation
Just because you are away from home during the holidays doesn't mean you have to sacrifice any of the fun and joy the season brings.
1. Have Room to Enjoy Holiday Traditions
Both of our Point Reyes cottages come with spacious living areas, perfect for enjoying various holiday activities. Curl up for a holiday movie marathon while sipping on hot chocolate made with fun toppings from your DIY hot chocolate bar. Creekside Cottage even has a full kitchen, perfect for families who enjoy making cookies together. If you have younger children in your family, decorate the space with easy handmade decorations.
2. Create New Traditions
While you can still enjoy family traditions, traveling over the holidays is also the perfect time to add in new traditions. Popular winter activities in this area include:
3. Enjoy Uninterrupted Time
Every year, more holiday events seem to be added to the calendar, making it difficult to enjoy quality time with your immediate loved ones. Going on a holiday vacation is the perfect way to get away from all of life's distractions, even other festivities, to reconnect with the ones you love most.
Start Planning Your Holiday Visit
If you're looking for a bit of extra privacy during your stay at Olema House, reserve one of our two Point Reyes cottages. Creekside Cottage features two queen sofa beds, a king bed, a garden patio, a full kitchen, a living and dining area, and more. Casa Olema can sleep up to six, with a king bed and two queen sofa beds.
Our accommodations, found on the outskirts of Point Reyes National Seashore, have everything you need to have the best experience possible. Be sure to take a break from cooking by stopping by our on-site restaurants for a bite to eat. Call 415-663-9000 to learn more about our cottages or how to save on your stay.